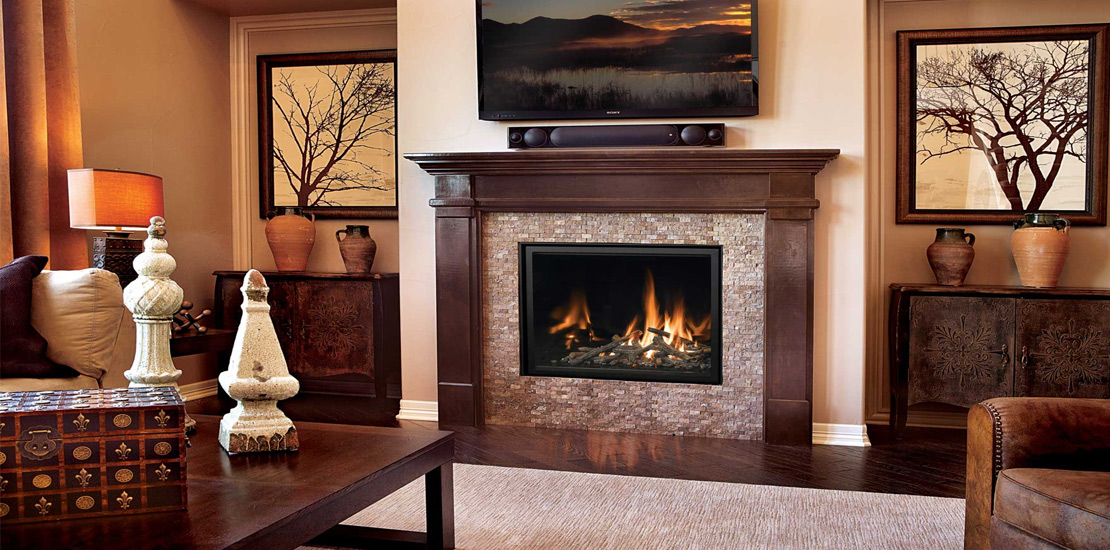 Fireplace Inserts | Wood Burning Inserts
According to the National Association of Home Builders, fireplaces rank among the top three features desired by new homebuyers.
Unfortunately, fireplaces are also major air gaps in a home—they can send up to 8 percent of valuable furnace-heated air flying out the chimney, making them really fun to look at but very inefficient as heating sources.
Here's the good news: You can transform your firebox into and efficient room heater by adding an insert.
Fireplace inserts are designed to increase the energy efficiency of a traditional fireplace without diminishing its aesthetic appeal. These elegantly engineered heating appliances are installed in the firebox, or hearth, of masonry and factory built fireplaces.
Inserts allow the fire to burn more completely which increases their energy efficiency by 70% – 90%.
Typically, they are made of heavy steel or cast iron with insulated glass doors in the front and decorative paneling for the sides.
Along with improving the efficiency of your fireplace, you can choose your fuel of choice fireplace insert. We can install a variety of wood insert models.
We specialize in fireplace inserts in the Pittsburgh area, including surrounding communities. Call 412-751-5525 today for an appointment to meet with a trusted chimney expert at Absolute Chimney & Restoration.